We haven't blogged about our renting story for a while. When we last left you we wrote a very polite and calm post on how our letting agent didn't tell us that our flat was simply moving to a new agency and therefore we could of stayed – why not catch-up here. Since then, we've moved to our pad in Peckham where we've created a new home. However, our Tooting flat was never far from our thoughts.
We've been struggling to get our deposit back, as the way we left the flat has been put into question so read on to find out about how we've handled the situation and called upon a service who will ultimately decide your fate…
When we left our Tooting flat we never thought that it would be until now that we actually said goodbye. It was sad enough to leave that place and anyone who knows us well or came to the flat would know how much we adored it.
The usual thing happened when we left, a lot of boxes, an irritated cat to move and a lot of cleaning over a weekend (a weekend of getting travel injections for Bali so you can imagine how spritely we were…). We did the usual thing, a lot of dusting, mopping, hoovering, all whilst listening to a lot of Taylor Swift, standard. We certainly did the best we could.
Fast forward a week or two and we receive a letter regarding obtaining our deposit back. It wasn't what we expected. It turns out that the landlord didn't agree that the flat was sufficiently looked after and therefore out of a rather large deposit they wanted to give us back about 45%. Naturally, most people expect to receive nearly the whole deposit back – we all understand that 'wear and tear' will be taken off – so we were a bit disheartened. Suffice to say, we weren't prepared to go down without a bit of a fight.
A lot of the costs we felt very passionately about as they were charging us for things that we had previously reported. After a back and forth exchange with the new letting agent and a lot of disputing over costs, they suggested that we call upon the higher powers that are the Tenancy Deposit Scheme (TDS).
Now, the TDS is something we automatically got put into when we signed our contract and thank God we did.
Basically, TDS are the guardians of your deposit and if anything goes wrong they'll protect it from being lost or unfairly withheld. If there's a dispute, they'll take all the evidence and information and resolve the issue therefore deciding who gets what monies.
You may feel that this is a daunting experience but it's really simple. Both parties (tenant and landlord) must agree to using TDS. Once everyone has, they'll send the information for you to submit your evidence. Our advice is to submit as much evidence as possible. This could be contracts and check-in/out reports as well as images, invoices and email chains. The more evidence and information TDS have, the better.
We submitted our evidence about a month ago and we've just received the result. It was great news – TDS saw most of the disputes in our favour and we're now receiving about 90% of our deposit back. Quite the success, we're sure you'd agree!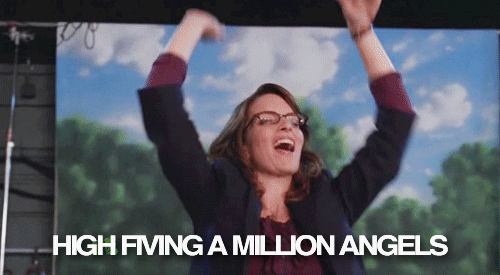 This is such a relief as this property and leaving has been looming over us for 5 months now. The saddest part is that we loved that flat yet now we feel mostly bad vibes towards it. Such a shame as we have a lot of happy memories there.
The moral of the story? When renting or moving into a renting property, consider looking into whether your deposit is protected. There's not just TDS, there are other schemes such as My Deposits who offer the same service. You may not need to call on them at the end of your tenancy but it's better to be safe then sorry, don't you think?
Here are a few things to consider if you're going ahead with a deposit protection scheme:
If you would like to go ahead with a payment protection scheme you must contact them and get the process underway within a period of time from when your tenancy ended – for TDS, this was 3 months
Submit as much evidence as possible – images, emails, contracts, check-in/out reports, the more the merrier
Be honest with your information and explain what happened, why it happened and why you are disputing it
All parties can see evidence submitted so make sure you're not submitting any evidence you don't want your landlord to see
There's a time scale to the process so as soon as you receive emails with the information, get going as you don't want time to run out
A great service which has really helped two worried tenants out.
I guess that's a final farewell to Tooting too,
David & Mark x