We've all been there. There are those annoying jobs around the house that you say you'll always get to – but in reality you know that you can put up with the problems enough that you just keep going about your daily life. Sure, you might have the odd grumble, but it's not annoying you enough to actually do something about it…
However, recently, these kind of jobs are really building up in the flat. From broken doors to blinds that are being more than a little tricky – we've decided to take action and make some changes around the place for the better.
Cue Gorilla Glue. I swear these guys felt our frustration and reached out at the exact right moment before we completely lost it. Having tried several methods to fix our nicks and nacks, it was only a matter of time before we had to get serious. The next step would be having to get the letting agent/landlord involved and let's face it…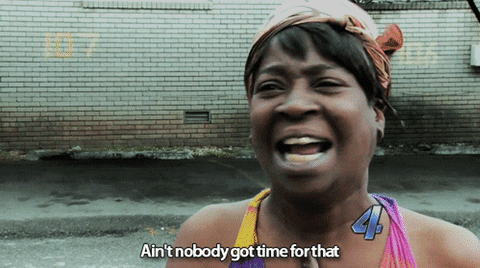 So, who are Gorilla Glue? They're product offering is split into two categories: Glues and Adhesives & Tapes. We're going to be all about the former for this blog post.  With the tag line 'Tough, Waterproof and Sticks to Everything" we were fairly confident that Gorilla Glue would do the trick on the odd jobs – more on them in a moment. Let's stick to the science for now – how does it work? The water activated polyurethane formula expands into materials to form an incredibly strong bond to virtually anything – basically meaning it's good.
Not only that, the glue is 100% waterproof and is safe to be used both indoors and outdoors. Sounds like a winner right? Let's find out…
Being the savvy shopper that he is, David got a new bedside lamp in a sample sale. Happy days, we hear you cry! However, as many may know, with samples they're often not the finished product. It was a fun fact we discovered upon getting the lamp home and trying to fix the shade. One of the 'dimples' (we're sure there's a technical term but insert-shrug-emoji-here) didn't catch the shade, so it kept popping off – très annoying.
Gorilla Glue to the rescue. Their Super Glue in this instance, actually. We applied a small amount to the neck of the lamp and then placed the shade on top – holding for 30 seconds as advised on the bottle. Et Voila! It was sorted. No mess, no fuss. Just remember to clear the nozzle before you screw the cap on – duh! There's even a metal pin in the cap to ensure the glue stays fresh, so you can store it at room temperature and keep going back to it. Just as they say online – Fix it and Forget it!
We've since gone on to fix a kitchen cupboard door and attempted to fix some blinds (they're annoyingly a bit too heavy so it looks as though we'll have to turn to alternative options for these). We've used three of their glues; the original glue, the gel and the nozzle brush, and they all work wonders.
It all goes back to complacence and putting up with things that annoy you. How far will you be pushed before you take action? Also, thinking about quick fixes you can do yourself – it's about being creative. We've not exactly re-invented the wheel here (we glued a lamp) but, by jove, are we happy with our new lamp now. Don't let things bother you – do something about it!
Have you got any home DIY tips to share? Let us know in the comments below or on Twitter.
David & Mark x
This post is a collaboration with Gorilla Glue. For more information on working with us, head here.